AC Consulting & Trading - Shanghai, China
Established since 2004, AC Consulting & Trading were founded with the target to provide overall process and professional efficient service to our small to mid-sized multinational clients to entry into or develop in China market. We are offering a wide range of services to the clients in China with minimal ease of effort which covers corporate service, accounting/taxation, HR agent service, Sourcing service and Import/export.
We firmly believe that the success in China/Asia not only depends on the "know-how" built up internally, but also the "know-how" or international business network which constructs the "external part" of the company.
We share the enthusiasm for the opportunities in China and tied up our work, our clients and our future.
The combination of knowledge and network offers a unique platform which establish a good basis for business development in China through opening doors and creating opportunities. These values shapes our company's culture and we are proud of that.
Someone may question that whether we can just better focus on only one thing. We realize it and become valuable to our clients with our experiences and expertise in different areas in China.
Our one-step service would be perfectly match you and facilitate your entry into China Market and provide fully support to you. We will advise you on company establishment or offer sourcing opportunities in China.
Our one-step Service:
- Company registration (RO, WFOE, JV, HK - offshore Companies)
- Sourcing, Outsourcing
- Import / Export Service
- Translation
- Trademark Registration
- Accounting / Taxation Service
- HR Service, Visa
Do your want to have your products fabricated in China, but do not know how and where?
► Are you looking for a suitable supplier for your products?
      ► Do you already have suppliers in China, but find that the Technical investigations are difficult?
      ► Is there always problems with the language and / or time difference?
Our team consists of qualified local sourcing engineers with many years of experiences in sourcing in China and inspect suppliers on-site regularly.
Our company is distinguished with long-term business relationships with our clients, punctuality, high quality standards and fist-class service.
Should you have questions or need further details/information. We are willing to help you here and love to offer a noncommittal advice.
Contact us per email
Accounting / Bookkeeping / Taxation. We can offer our professional Service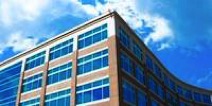 Looking for a supplier, need a Sourcing Agent, Support in Sourcing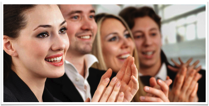 What are our Core Values. What we believe and how we respect our customers
Are you looking to get into the Chinese Market. Want to open a WFOE, JV, RO?